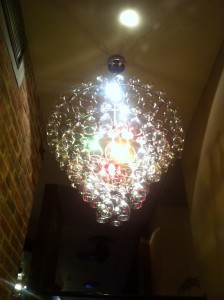 B-bārs-restorāns, Doma laukums 2
The magical power of light will satisfy your unfulfilled yearnings. Don't forget to be give thanks for the yearnings that have already come true and wish for something new. And you know – every wish comes true just at the right time – when it is most needed.
The B-bārs-restorāns is an oasis of peace, a place to immerse yourself in its velvety Balsam ambience, be free to enjoy the moment and indulge yourself with, possibly, the best cocktails in Riga.
[photosmash id=31]
Project concept: Tom Kalvāns
Project implemented and sponsored by SIA B – Bārs