Culture Palace Ziemļblāzma Park, Ziemeļblāzma Street 36
Remembering Latvia's tumultuous history; its decadence, its ability to resurrect to enrich today's culture and art's and architecture's synergy.
A.Dombrovskis's precious Cultural Palace "Ziemeļblāzma Park" will be reborn despite autumns somberness and mold with light's rays. Multilayered colorful lights, laser light installation and a mood created with the help of sound will allow one to experience summertime emotions during the gloom of autumn. Envelop your-self in the magic of color, mysteriousness, birds chirping and the cryptic world of sound that one usually encounters only in nature, wilderness, and gardens.
Common park objects; rotunda, tea house, mushrooms, grotto, grapevine avenues, even lanterns will take on a different form through the interplay of light and sound resulting in a fantastical Light Garden. The harmony of light will also adorn Ziemeļblāzma Park watchtower.
Weather dependent, you will be able to view the Light Garden from a bird's eye view and relish in the magic of light and color from a 36 meter height as well as take in the overall landscape of it all.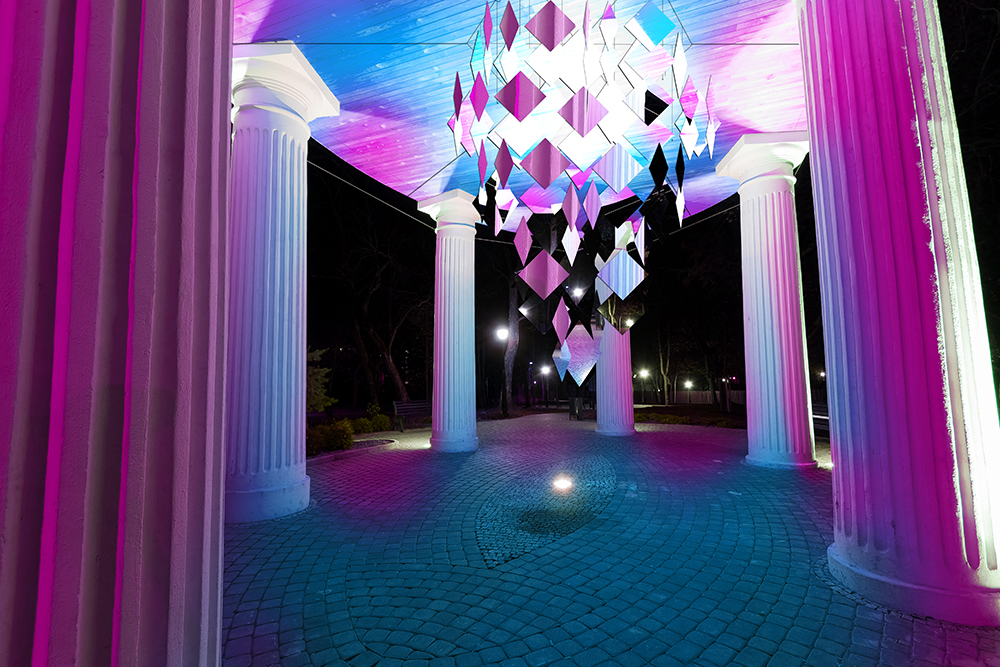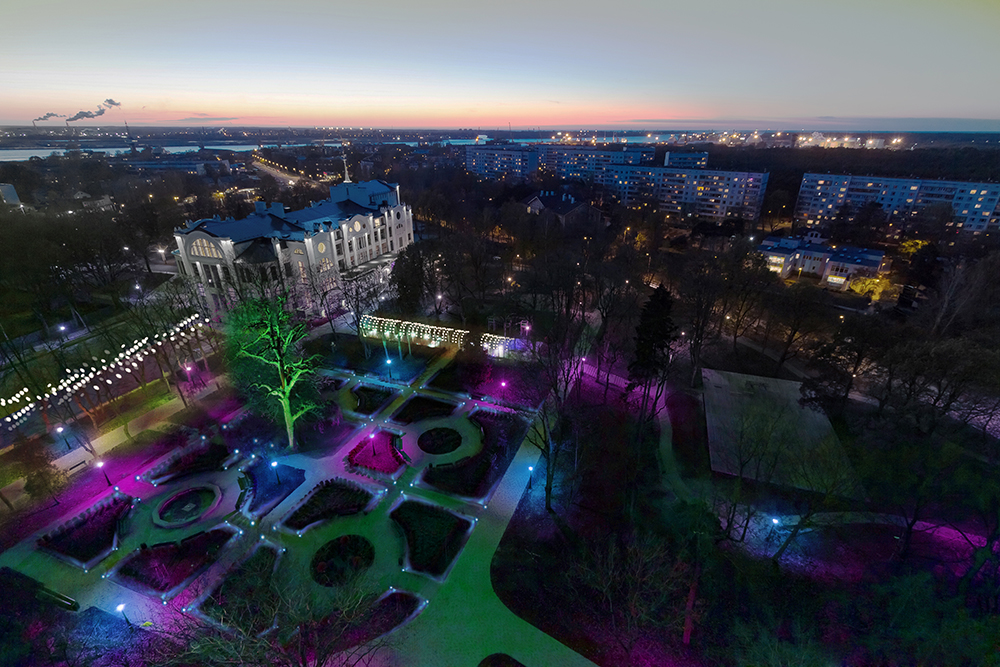 Project author and producer: Culture Palace "Ziemeļblāzma"
Financed by: Rīga City Council